Situation
A Leaking Roof with Costly Estimates
We were called out to this property to assist them with their roof replacement. The dealership had already received estimates from well-known and much larger multimillion-dollar companies. We came in as underdogs but highly recommended. The general manager at the time brought us on to the roof and showed us suspected areas where lots of leaks were coming from. This was of high concern to the company with a possible threat of bringing down the perceived value of the company.
Task
Cost, Damage and Material Analysis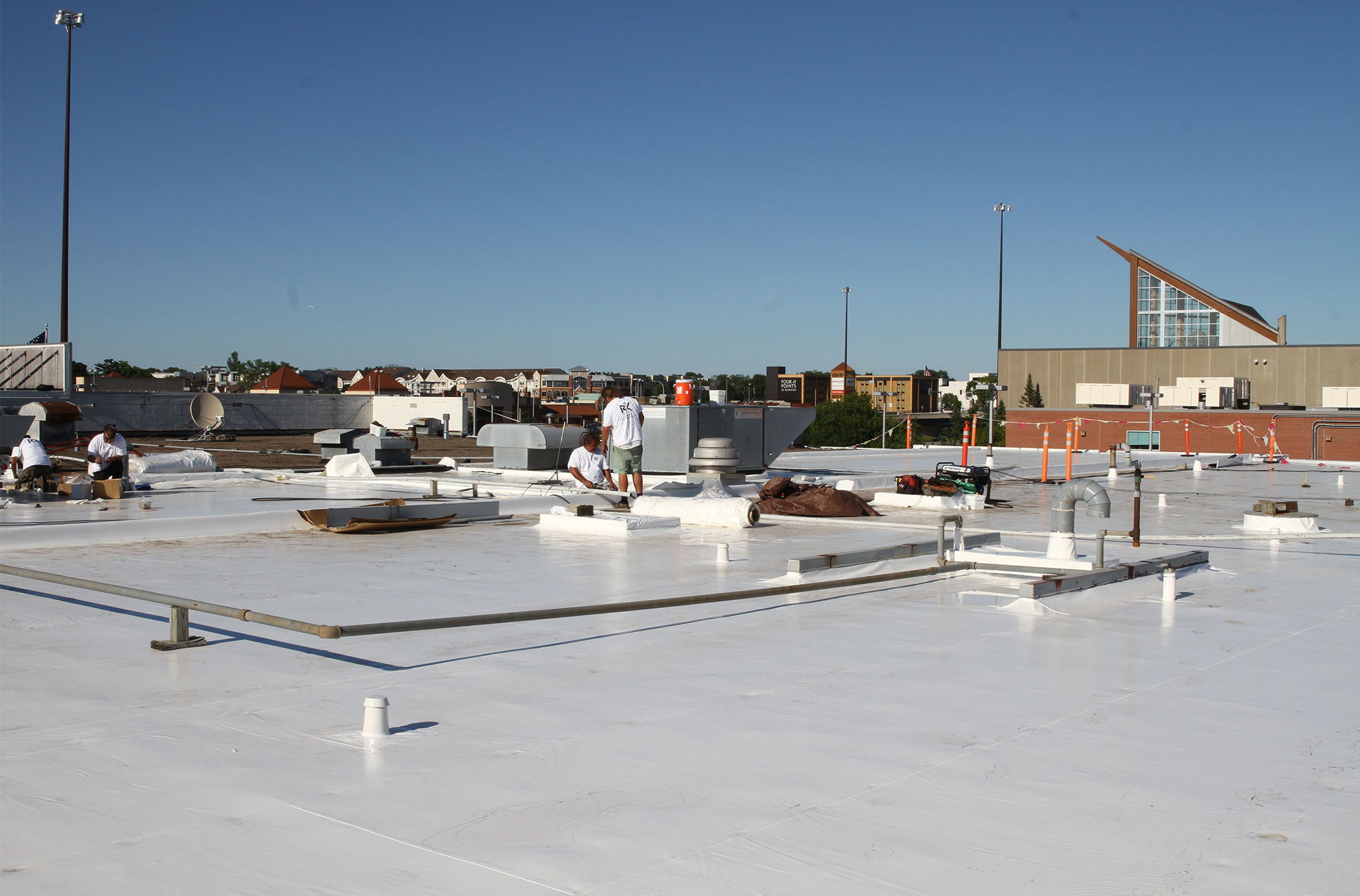 We started by analyzing the products and systems the other companies were recommending for the new roof installation. This enabled us determine that we would provide more superior quality material and still come in close to half the price of our competition.  
Action
Superior Value for Half the Price!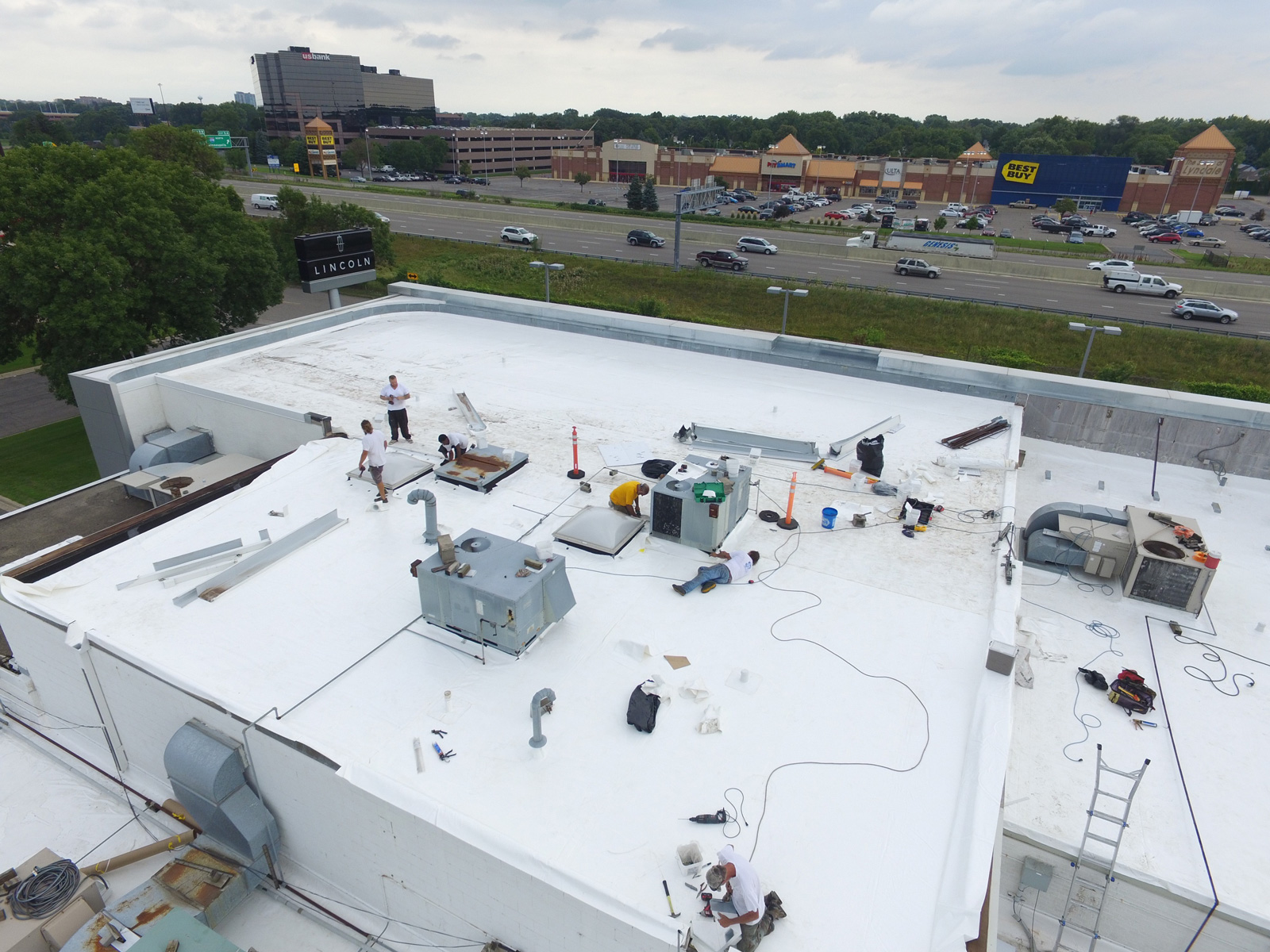 We provided our highly competitive estimate and advised them against the removal of all of the insulation because it was wet. We were able to improve by thermal imagery since only a small section needed to be removed in order to remove the moisture below the substrate.  We showed the general manager and the owners that we were willing to invest in their claim by getting professional testing and opinions before starting such a large project.
Results
A Monument in Bloomington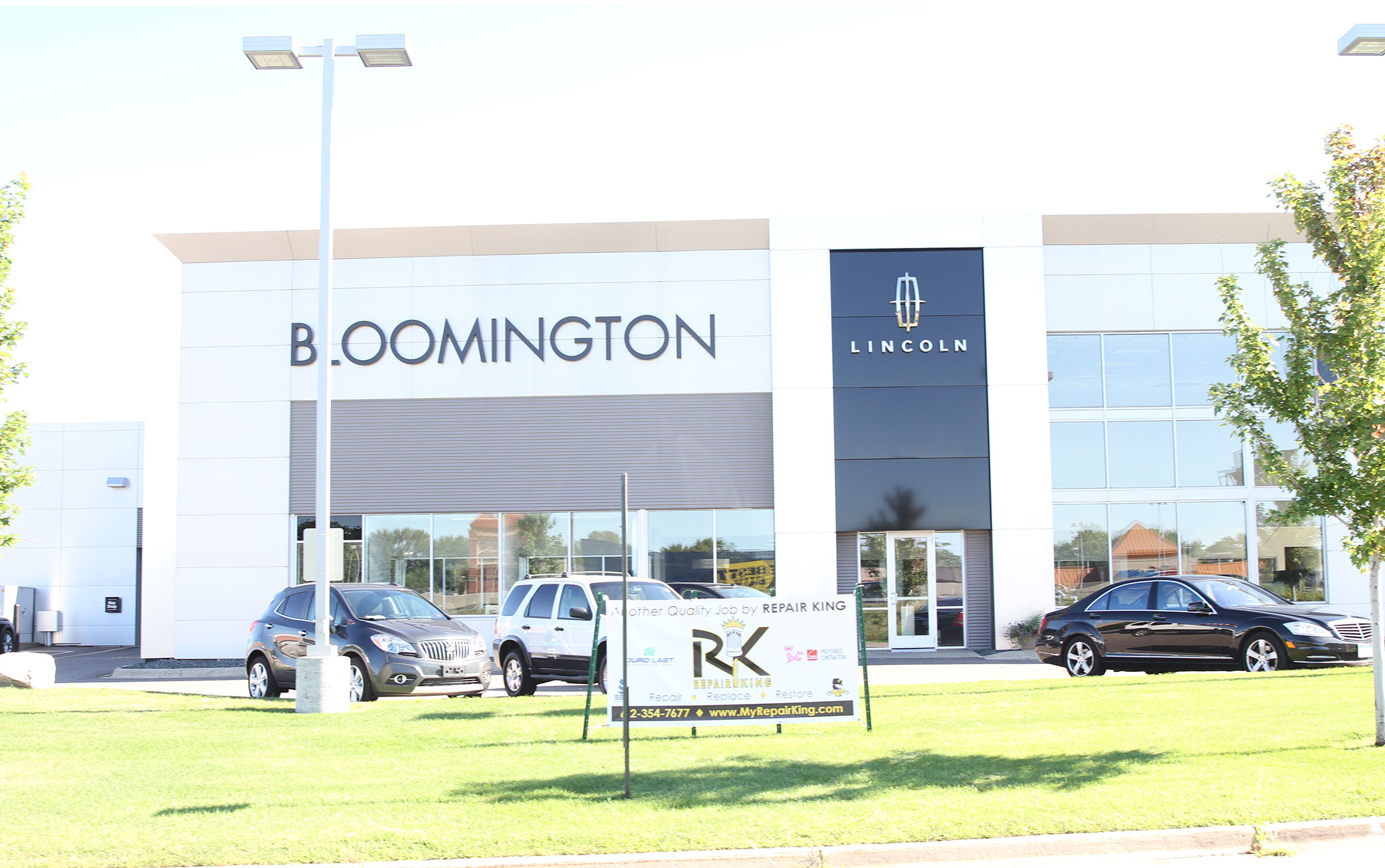 We were able to save them well over $150,000 and gave them a much better product with a much better warranty system to protect their property. This is a retail bid so saving $150,000 was very significant to them! Bloomington Lincoln now adorns the elegant Bloomington Commercial District as a monumental property amongst other modern commercial structures in the area.